C+A Global brings HP, Kodak and GE to IFA Berlin

C+A Global, a leading manufacturer, brand licensee and online reseller of consumer products, electronics, cameras and photographic equipment, invites IFA 2022 attendees to Hall 3.2 / Stand 210 to view its diverse product offerings from iconic brands including HP, GE and Kodak.
With its expansive portfolio including 25 house brands, C+A Global strives to provide consumers worldwide with imaginative, high-quality products that exceed expectations. "The product is developed to fit consumer needs, with ease of use at the forefront of our mind," says C+A.

In partnership with HP, C+A Global debuts its newest product lineup which includes label printers. The products on display include HP Label Printers which are built to enhance workspaces and projects with high-speed functionality and compact design. Users can easily connect to a PC or Mac, to produce a variety of labels for business, shipping, barcodes and more.

Also on show is the HP Sprocket Studio Plus Printer, which can print 4×6 photos in high quality definition. Meanwhile, the HP Sprocket 3×4 Photo Printer is equipped with Bluetooth capabilities, bringing camera rolls to life with Zink sticky-backed paper.

Kodak's popular instant print products are on display, including the new Kodak Smile+ Digital Instant Print Camera, which functions as both a camera and printer and will be available this autumn, along with its new digital film scanners and converters and its consumer-friendly projector lineup.


Through GE, C+A Global provides a wide range of healthcare products with the goal of making at-home connected healthcare devices accessible and easy-to-use. Products on display include contactless thermometers equipped with Bluetooth, and wrist and upper-arm blood pressure monitors.

C+A Global has said its goal is to deliver a seamless user experience, facilitating and simplifying the tasks at hand for consumers.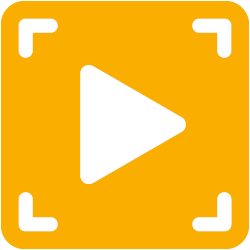 Hall 3.2, Stand 210