Bar Amélie
Bar culture at the highest level. Bar Amélie is the perfect speakeasy with its exquisite cocktails, relaxed atmosphere and contemporary design. From concrete walls to stylish indoor decking, you can sit practically anywhere; on the terrace, by the decking or at the bar which is presented in the middle of the room. Its long wooden counter offers space for up to 20 people while the tastefully furnished bar has 40 seats. Bar Amélie's menu features wine, beer and cocktails including classics and modern alternatives such as the Franc Richie with red wine syrup and absinthe. Each drink also has a matched selection of glasses and garnishes. The venue is also perfectly placed within an ambient neighbourhood, between Alexanderplatz and Berlin Central Station, surrounded by restaurants and nightlife.
Bar Amélie
Auguststraße 2
10117 Berlin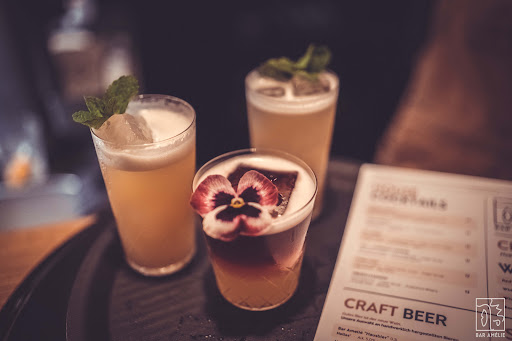 Alay by Hasir
With traditional Turkish specialities, elegant steakhouses, homemade burgers and fine Mediterranean cuisine, Alay by Hasir is a well established name of more than 40 years with 15 restaurants. The atmosphere is reminiscent of Istanbul and combines Turkish "mezze" with exclusive nightlife. Its creators have put a modern twist on the authentic mezze menu, serving it like tapas for shared enjoyment. With its casual, elegant ambience and its live entertainment, Alay promises to be the latest trend in Berlin.
Alay by Hasir
Oranienburger Str. 4
10178 Berlin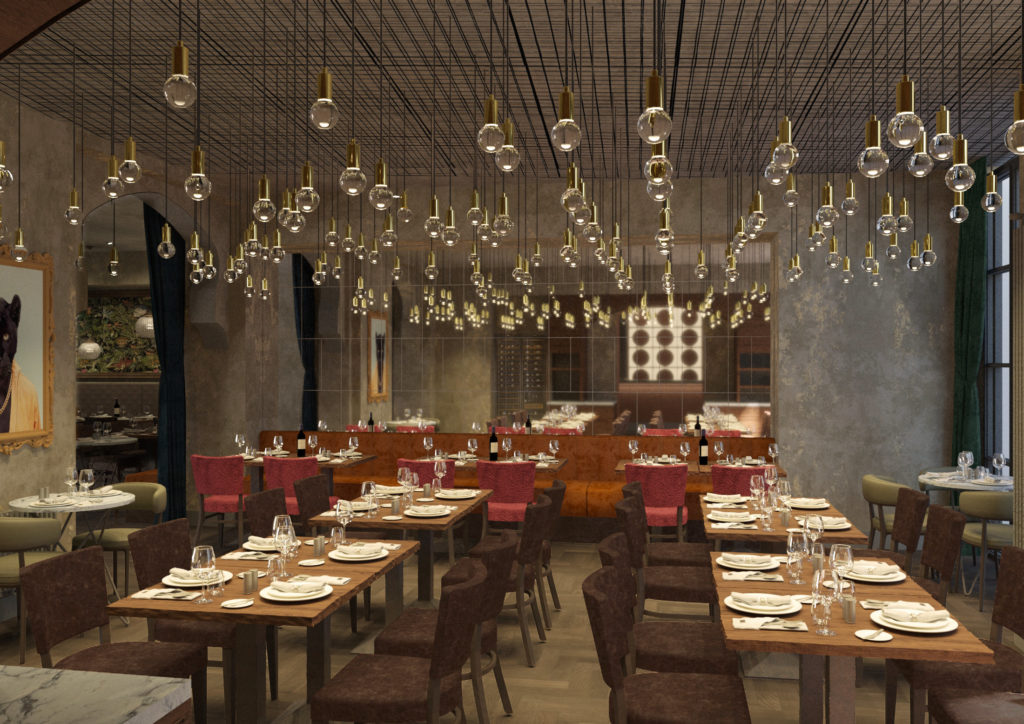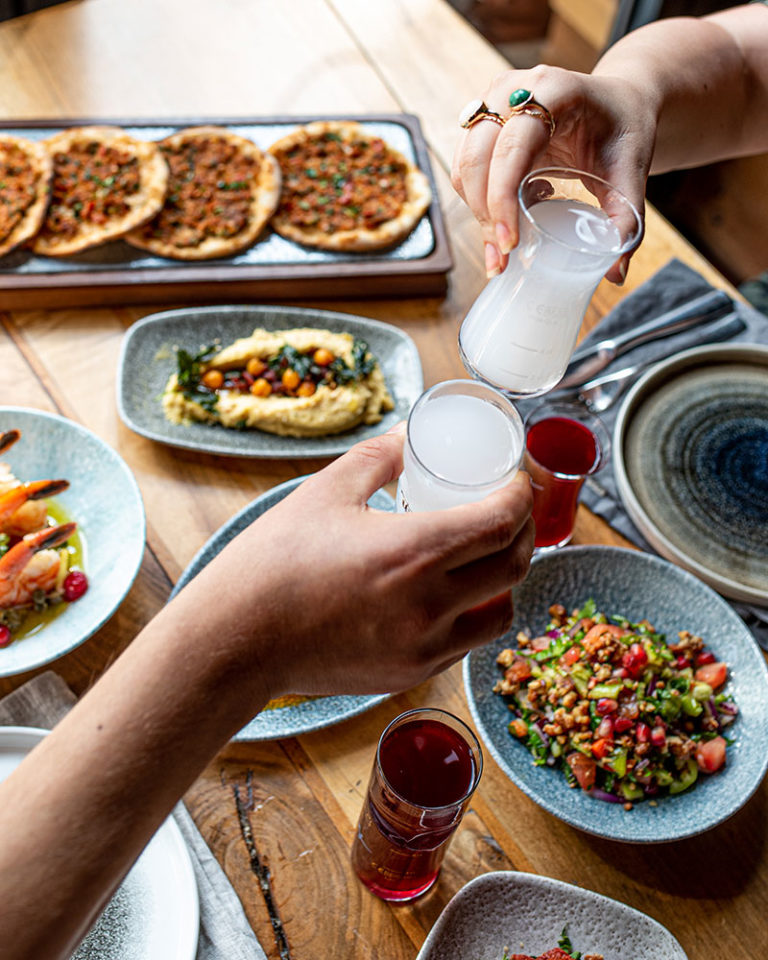 Sky Kitchen
This Michelin-starred restaurant is true to Berlin – unpretentious and contemporary in style. Located on the 12th floor of Vienna House Andel's Berlin, the restaurant has seemingly endless views over the whole city. Furnished with unique flea market finds and shiny velvet benches on an unpolished concrete floor with high quality copper features, the venue feels exclusive in its design. The menu is described as "a crossover of fine dining and the typical Berlin flair". Dishes are made with an exciting blend of ingredients such as Bavarian shrimp and Husum crab with miso and plum. While more conventional favourites include Swabian Hallish pork belly with white onion, flamed celery and Roscoff onion.
Skykitchen
Landsberger Allee 106
10369, Berlin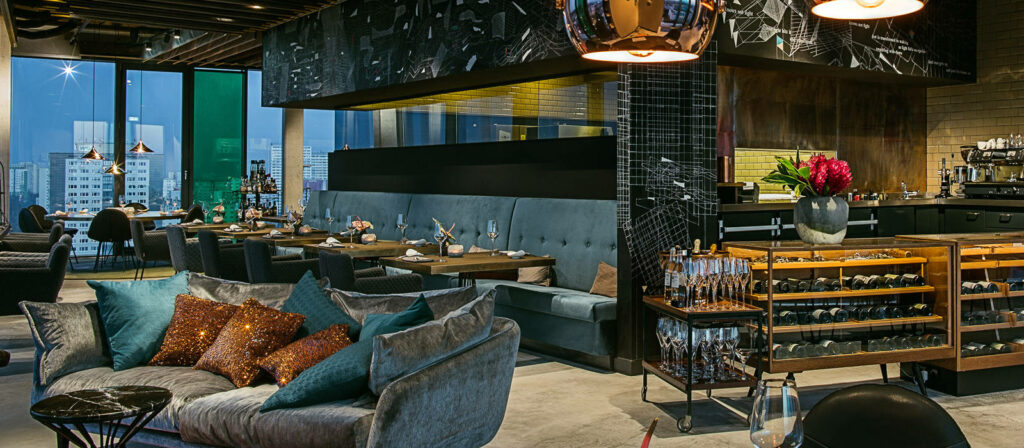 Klunkerkranich
German for "wattled crane", the sprawling Klunkerkranich is loved by Berliners and tourists alike. The venue has been a Berlin institution since it was founded in 2013 and might be one of the most unusual rooftop locations in the world. Arriving is part of the fun with visitors taking the lift to the top floor of a shopping centre and walking through a multistory car park to find the entrance. The club, garden and beach bar features casual food and concerts plus a cocktail bar and DJ booth.Watch the sun setting over the rooftops as the city lights up beneath the terrace. There is also an extremely varied programme on offer at the astonishingly green roof, including poetry clams, cinema and markets in almost daily rotation.
Klunkerkranich
Karl-Marx-Straße 66
12043 Berlin