IFA attendees were invited to sip bubble tea and be inspired by speakers at the Taiwan Excellence press conference in Berlin on Friday.
Opening the event, Taiwan's representative in Germany Professor Jhy-Wey Shieh said: "After two years impacted by Covid, we are here again. People from all over the world are making this one trip together and we are thrilled to be here too." Spelling the name Taiwan letter by letter, he added, "this means travelling around – it's wonderful and necessary."

Introducing the talent in the room, Prof Shieh said: "For the Taiwanese people, being born into a country isolated by ocean, it is especially important to get in contact with the world outside and that is one of the reasons why so many really, really wonderful Taiwanese Excellence presenters are here and they want to share things with you. It is really amazing – our companies, our people – how creative and innovative they can be."
Meet the innovators on stage
IPEVO presented the TOTEM NX-120A camera system for online teaching that combines the functions of a document camera and a webcam. Users can quickly and easily choose between portrait and demonstration mode thanks to its two built-in lenses.
ACERPURE demonstrated how the AcerPure Pro P2 ensures good air circulation in rooms of up to 45sqm. The built-in 4-in-1 HEPA filter also filters 99% of all bacteria, 99.97% of fine dust and allergens from indoor air.
IBLE showcased the Arivida E1, an air purifier which can be worn like a necklace with built-in headphones. The device reduces allergens, pollen, bacteria and viruses like Covid-19.
PAPERSHOOT invites you to try its Jadeite Cabbage digital camera showing that Taiwan can do things differently. The company focuses on essential functions and ease of use putting the magic back into spontaneous, everyday photography.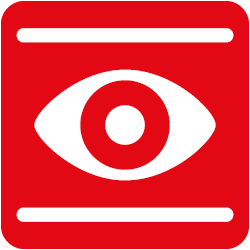 Hall 25 / Stand 102