The Reseller Park, where SmartHomes and Green Tech meet
Visitors can explore the latest green green tech and smart home innovations at The Reseller Park in Hall 25

The bustling Reseller Park has brought together a wide range of companies showcasing their latest innovations and solutions.
Here the benefits of smarter living are on full display, with products ranging from solar powered balcony power generators to video surveillance cameras. In many cases, an intelligent SmartHome system is also a green tech solution, because it generally leads to a CO2 reduction of between 15 and 30%, explains Jan Nintemann, Head of Global Affairs TT-Messe.

One of the biggest smart home exhibitors in The Reseller Park is KNX (system integrators), the worldwide standard for home and building control, which combines the products of 520 companies. They are showing IFA visitors the KNX Energy Management System and the KNX Secure, which effectively protects against cyber attacks. The world's oldest (for 28 years) and largest SmartHome and SmartBuilding standard is marketed in 180 countries by over 500 manufacturers – and has its official IFA presence in the Reseller Park. Visitors interested in experiencing the functionality of KNX first hand can also visit their E-House in Hall 20.

Another champion in the "SmartHome Connectivity Area" is the German network specialist Mediola, which is offering a homogenous solution for virtually any SmartHome configuration. Consumers can use the company's Neo App to build their own application and control centre. The company is aiming to help digitalise the home and accompany commercial technology providers through this transition.

Optimising how energy drives machines is a central issue for SmartHome technologies, explains Mr Nintemann. This is because combining networks into a smart home system helps optimise all of the processes within the home, from automatically switching lights off to monitoring water consumption and temperature.

When you have the right SmartHome systems working to help reduce energy consumption, you can reduce CO2 emissions even further, adds Mr Nintemann. A wide range of other manufacturers have set up shop in the Reseller Park, from solar storage units and robots to modern kitchen appliances.

In this regard, The Reseller Park brings together all pieces of the smart home puzzle so visitors can get a 360 degree view of an energy efficient smart home.
---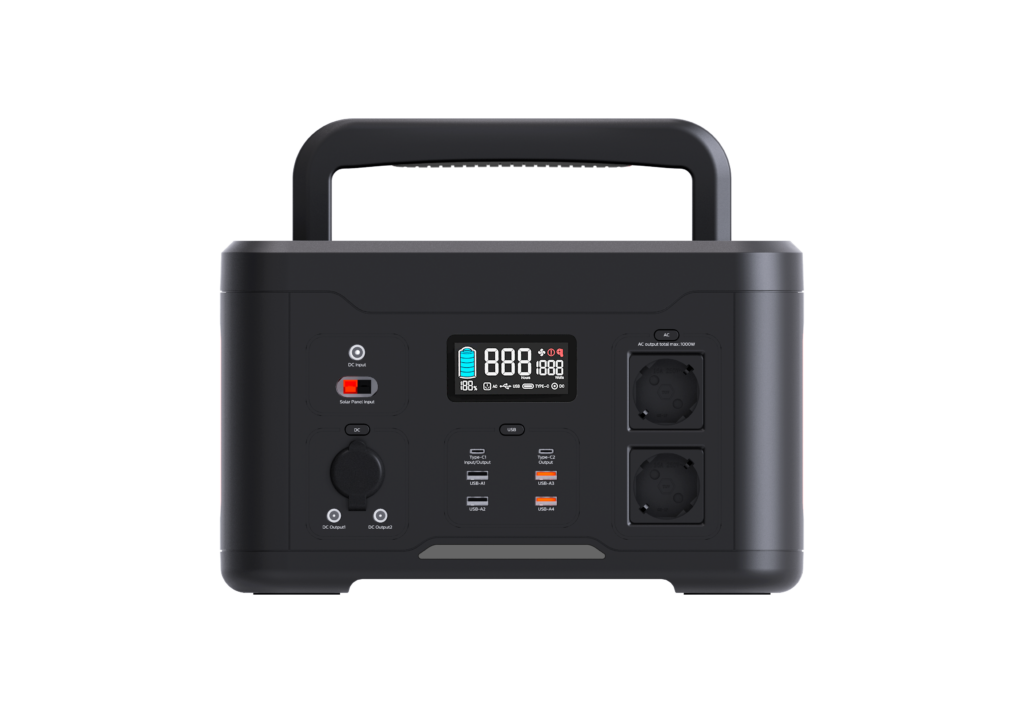 EPB's portable power stations are on display at The Reseller Park
The PEP-S1000 portable power station can provide AC output 1000W and 1166Wh battery capacity. The portable power stations are usually used for camping, RV travelling and home emergency using. With a built-in inverter and different kinds of output ports, the portable stations are convenient to use anytime and anywhere. They have also been equipped with BMS system and are therefore very safe.

The company has committed itself to being a total power solution partner by providing research and development as well as manufacturing services of portable power sation, rechargeable battery packs and power banks adapters since 2012.
Key specifications
AC output 1000W
Battery capacity 1166.4Wh
Lithium-NMC battery, built-in inverter