The world's best selfie camera, 'knuckle knock' touchpads and a new Strava partnership are among Huawei's trailblazing highlights at IFA 2022

The brand's commitment to innovation and technology leadership was said to be "burning as bright as ever" as its president for Western Europe William Tian took to the IFA Berlin stage for Saturday's keynote speech.
An eager audience heard how the tech giant currently ranks second in the world for R&D investments – behind Google's parent company Alphabet – with a large amount allocated to Huawei Health.
"Fitness and health is one of Huawei's most focused categories right now," Mr Tian said. "We have been putting a lot of resources into this area. This has led us to global number two sales of the world which means more than 100 million units of shipment last year and we have more than 350 million active users of Huawei Health."

He continued: "How have we achieved such success for the past few years? Because, we put a lot of R&D into it. One example – more than 80 research institutes globally are now working with Huawei to deliver this personal technology. Another example: Huawei last year built a health and fitness lab at our headquarters to pioneer this latest technology. What are they doing right now? They are exploring new frontiers."

Giving a sneak peak into the laboratory's current research projects, Mr Tian said Huawei is investigating the possibility of measuring blood sugar levels and monitoring health at high altitude with its wearable devices.

The latest superstar product to emerge from its efforts is the Watch D – a classic sports watch that measures steps, has 78 workouts and can even measure blood pressure accurately. This is thanks to its mini pump and airbag technology which work hand in hand with a sensor and AI.

Other areas of innovation fall into the smartphone category, with Mr Tian introducing the nova 10 series with "the world's best front camera phone" boasting 60 megapixels.

The company's new partnership with Strava was also announced at IFA 2022, meaning the GPS cycling and running app will be integrated with Huawei's wearable devices. Furthermore, the MateBook X Pro was unveiled with its interesting 'knuckle knock' touchpad which enables users to take screenshots by knocking twice on its surface.

Mr Tian concluded by underlining Huawei's continued commitment and investments in Europe. "We are still innovating, we are still bringing many new technologies and products to millions of loyal customers," he added.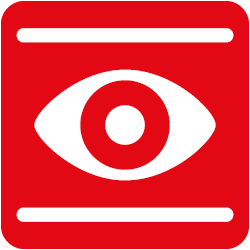 Hall 6.2 / Stand 101

[Four brand new products are being launched at IFA Berlin including the MateBook X Pro (€2,199), nova 10 (€549) and nova 10 Pro (€699) series, MatePad Pro (€649) and Watch D (€399).]
Photo: Huawei President for western Europe William Tian being interviewed by Ben Wood, chief analyst of CCS Insight, at a keynote speech at IFA 2022 on Saturday