Urbanista launches world's first self-charging, solar-powered headphones

Los Angeles are the world's first self-charging, solar-powered, wireless active noise-cancelling headphones. This step forward in headphone technology innovation comes courtesy of Urbanista, a Swedish lifestyle audio brand inspired by cities and urban life.
Urbanista's Los Angeles headphones offer virtually unlimited playtime with solar charging which continues working when exposed to both indoor and outdoor light. Thanks to advanced green technology, the headphones can convert all outdoor and indoor light into energy. Listeners can also enjoy advanced hybrid Active Noise Cancelling, which works to instantly reduce intrusive background noise. Alternatively, Ambient Sound Mode allows users to stay aware of surrounding sounds.

Furthermore, listeners can enhance their audio experience with the Urbanista mobile app for both iOS and Android. The mobile companion provides information on how to get the most out of Los Angeles playtime, with visual guides to solar charge levels and usage. Customers can also use the app to customise headphone controls and configurations.

"Los Angeles has been a highly anticipated product and an advancement in technology that our industry has been waiting for", says Urbanista CEO Anders Andreen. "We are pleased to announce Urbanista Los Angeles is now shipping worldwide and we are excited to be delivering this ground-breaking technology to the market.

"It is not often innovations such as this one come along and I am personally looking forward to seeing how our customers enjoy an entirely new way of consuming content on the go".

Named after America's city of angels, the Los Angeles headphones are available now in Midnight Black and Sand Gold colourways.
Key selling points
Virtually infinite playtime
Always charging when exposed to light, both outdoors and indoors
80 hour battery reserve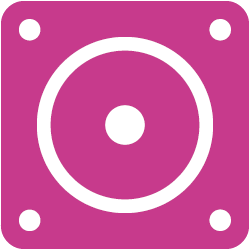 Hall 1.2, Booth 219