At its press conference at IFA 2022, Samsung Electronics delivered its vision for a smarter life and a sustainable future. The presentation highlighted the company's updated and improved SmartThings feature, which promises to unlock new possibilities and potential across Samsung's product categories.
"We're here to do the SmartThings, by connecting devices like never before and making them truly smart", said Benjamin Braun, CMO and VP, Samsung Europe. "It's all about making life easier".

The SmartThings platform has been integrated across many of Samsung's product categories, with around 40 Samsung home appliances that are SmartThings enabled, including ovens, TVs, washing machines and more. "If someone rings my Ring doorbell, I see who it is on my Samsung TV and my Family Hub refrigerator, or on my foldable Samsung phone when I'm out and about", Mr Braun explained.

The platform can help consumers live more sustainably through a range of innovative features. SmartThings Energy monitors usage and empowers customers to make eco-conscious decisions. The AI Energy Mode is another intuitive feature that automatically switches appliances to energy-saving mode, thus lowering energy consumption at home.

"A home can only truly become sustainable when it is smart. That's why we will add smart connectivity to all new Samsung appliances", said Tanya Weller, marketing manager of Digital Appliances for Samsung UK; "And we are making sustainability the default option, with Bespoke appliances that adapt to match your lifestyle," she added.

It was revealed that customers can save up to 70% of energy usage via the Bespoke AI Washer's Ecobubble feature, which transforms detergent into quickly-absorbed bubbles that guarantee cleanliness as well as saving energy.

Samsung also presented a broad range of connected devices that centre around well-being and healthy living. Smartphones can use the SmartThings Home Life hub to centralise disparate services such as cooking, pet care, air care and energy.

With 230 million registered SmartThings users, Samsung's vision for a smarter life is becoming more real with every connected device.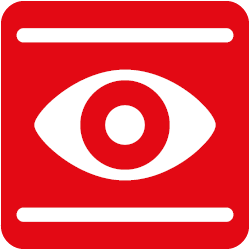 Hall B, CityCube, /Stand 101