Euronics is growing its customer base with UEFA Women's football partnership
Co-founder Hans Carpels discusses the company's four-year collaboration in an exclusive interview with IFA International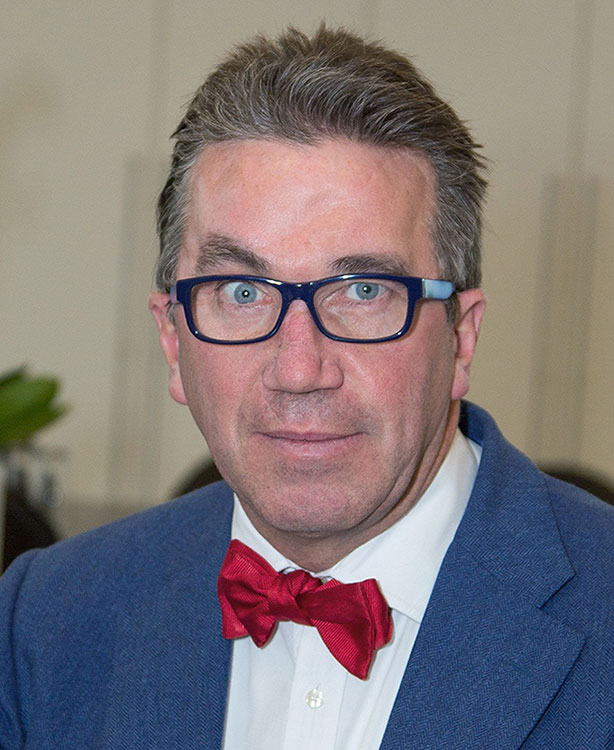 The progressive retailer is supporting inclusivity and looking to attract a younger and more female online audience.
Euronics has partnered with UEFA Women's football to widen its customer base and inspire more women to use its services. Co-founder and president Hans Carpels says the global organisation has chosen to support inclusivity and position itself as a progressive brand. We asked him to tell us more…

How does it feel to be back at IFA 2022 in person?
It has been too long. Since the last IFA event, we have rarely had an overall product overview and the trends and the atmosphere of the trade show are always interesting to experience.

Could you tell us a bit about your partnership with UEFA Women's football?
We have started a four-year partnership journey mainly with the purpose of balancing and widening our customer base, attracting younger and more female audience to our online and offline operations.

In the Euronics Group, we have chosen to support inclusivity and to position ourselves as the dynamic and progressive retailer. However, since we signed the agreement with UEFA which was specifically boosted by an impressive Women Euro 2022 in England this summer, the explosive growing popularity of Women's Football is also a good opportunity to build a stronger preference and awareness of the Euronics brand.

What are the key trends in the consumer electronics market today?
For retailers it is of course omni-channel performance which has undeniably experienced the biggest evolution during the pandemic. Moreover, this trend is not going away. Although overall footfall is lower, it has been largely compensated by a huge conversion in store.

Sustainability is one of the hottest topics. What is your vision and strategy?
Sustainability is a very important topic for our industry given that it impacts both the products we sell and the operations we run. At Euronics, we have a decided to team up with KPMG, which has a wide experience in the field of sustainability. We believe that this partnership will support us with an ambitious but obligatory road map to de-carbonise operations and move towards a circle economy.

What are the main challenges for retailers to become more sustainable?
The major challenge is not the availability of sufficient green energy sources. This is a journey that has to be done with local governmental bodies, however it can also be achieved with investments and greater commitment.

On a product level, we still live in a culture of "easy replacement" however we believe that there are growing opportunities within refurbishment. We remain fully committed to supporting the consumer in repairing their devices.
IFA Sommergarten A30
Photo: TURIN, ITALY – May 21: Amandine Henry of Olympique Lyonnais celebrates with teammates after scoring their side's first goal during the UEFA Women's Champions League Final 2021/22 between FC Barcelona and Olympique Lyonnais at the Juventus Stadium on May 21, 2022 in Turin, Italy. (© Ramsey Cardy – UEFA/UEFA via Sportsfile)