IFA: Industry strength in numbers

Speaking at the IFA opening press conference on Wednesday, Dr Sara Warneke, MD, gfu, gave a clear picture of the current state of the industry.
"In 2020 and 2021, there was a pandemic-related boom accompanied by exceptional growth. This phase is now over. However, sales are still well above pre-pandemic 2019 levels," she said.

"The global market for technical consumer goods (TCGs) amounted to $1.2tn in 2019, a decline of 2.8% in comparison to 2018. In 2020, the effects of the pandemic were already being felt, as consumers were more oriented towards their homes. Growth amounted to 3.9%. 2021 was particularly positive for our industries, as growth amounted to 12.6%, increasing overall to more than $1.4tn."

Technical Consumer Goods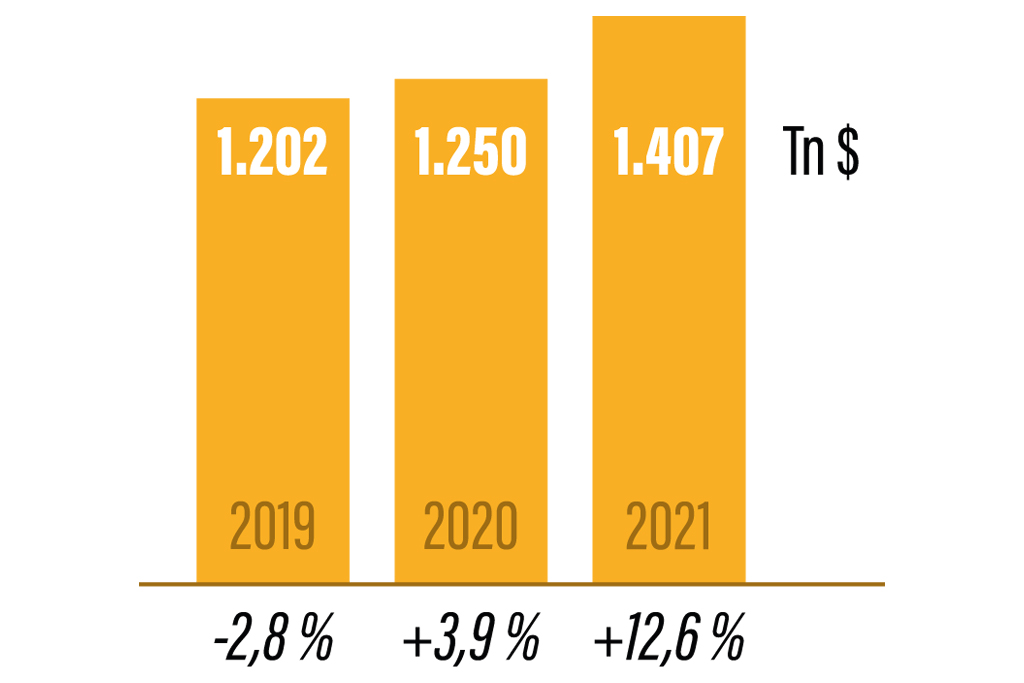 Dr Warneke advised that while this exceptional positive development has ended, there were still many "sweet spots" offering growth opportunities, such as IT and home office devices, small domestic appliances as well as large appliances. And current sales are still above 2019 levels. TCGs grew altogether at a rate of 9% in the first half of each year between 2019 and 2022, however they declined 6% from 2021 to 2022."

TCG Market significantly above 2019 baselines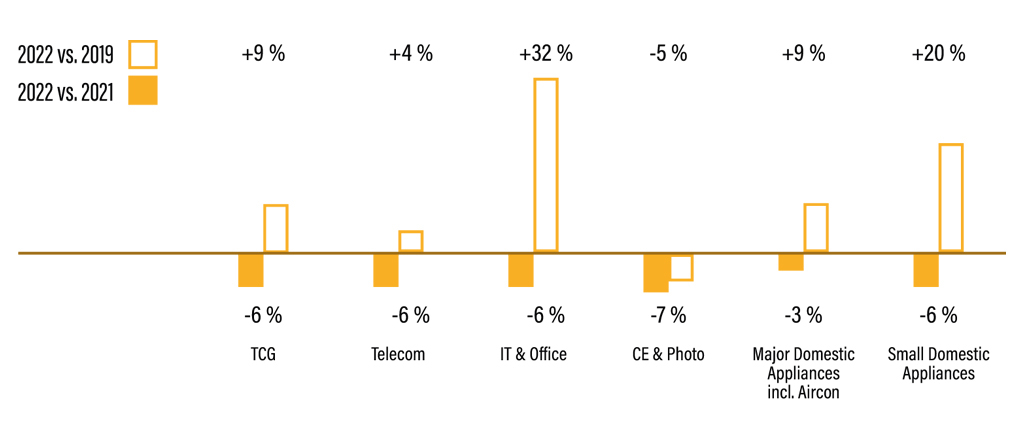 Despite obvious global challenges, Dr Warneke highlighted opportunities for positive developments. For example: "Energy-efficient appliances help consumers save not only energy, but also money. Purchasing a new, more economical unit pays for itself within a few years due to the achieved savings," she said.