Miele at IFA: Smarter, more convenient and more sustainable
Sustainability is the central topic for Miele at IFA 2022, as the company looks to guarantee greater environmental and climate protection.
Miele Group's Executive Directors and Co-Proprietors Dr Markus Miele and Dr Reinhard Zinkann with Dr Axel Kniehl, Executive Director Marketing & Sales, at the company's IFA 2022 press conference.
Miele is present at IFA 2022 with a dynamic motto: "Discover quality ahead of its time. For a better tomorrow". This statement is guiding the company's participation at this year's show, with a focus on how Miele can protect the environment and the climate while helping customers to live better and more sustainably.
These issues are exemplified by a range of exciting new products and innovations in smart home appliances. Thus, the Miele App features a new Consumption Dashboard which records how much water and electricity is used by dishwashers and washing machines during each wash cycle, guiding users on how to use appliances more efficiently.
Additionally, Miele is showcasing its K 4000 generation free-standing refrigerator range, equipped with an array of features that promise greater sustainability in the kitchen. One feature is PerfectFresh Active, an innovative system which keeps fruit and vegetables fresher for longer.
Miele is also presenting a new entry line for ovens with automatic programmes and connectivity. "All the models mentioned are tested to last 20 years", says Dr Markus Miele. The company is proud to present induction hobs with an integrated downdraft extractor, which are more powerful and more quiet. Fully featured ovens combined with steam cooking – now also with self-cleaning function HydroClean.
Visitors are invited to explore Miele's stand and experience sustainability brought to life via the interactive Sustainability Alley. This demonstrates the company's commitment to sustainable practice across sales, service and logistics. Even the demonstration itself is designed to be sustainable, with minimal waste guaranteed. Discover more than 400 products at the booth.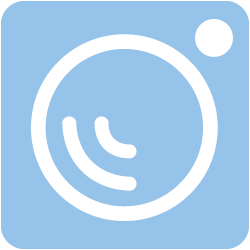 Hall 2.1 / Booth 101
Photo: Miele Group's Executive directors and co-proprietors Dr Markus Miele and Dr Reinhard Zinkann with Dr Axel Kniehl, marketing and sales executive director, at the company's IFA 2022 press conference