The latest Bosch innovations, from home security to kitchen and household appliances, are on display under one roof for the first time at IFA 2022.
Bosch used its bustling IFA press conference to introduce the latest technologies from its wide portfolio of product categories, which will be promoted in the framework of its dynamic new #LikeABosch campaign at IFA 2022. The humorous campaign was created in collaboration with Die Fantastischen Vier, a famous German hip-hop group which will also be appearing at the Bosch stand today at 13:00.

Harald Friedrich, MD, Robert Bosch Hausgeräte GmbH, used his presentation to take the audience on a dawn-to-dusk tour of the smart home as seen by Bosch, starting off with the Door/Window Contact II and II Plus, promising energy efficiency and security in one.

Attendees were then transported to the breakfast table where the Unlimited 7 ProHygienic Aqua is there to clean the "kitchen battleground," Mr Friedrich said. Combining mopping and vacuuming, the product removes dust and stains in a time-saving manner.

Another innovation highlighted during the presentation, Cookit from Bosch prepares simple and fresh food for lunch with the choice of three cooking modes including guided, automatic, and manual. Recipes can be shared with the Home Connect app, while the new integrated Series 6 dishwasher is on hand to clean up.

Aiming to make 'afternoon laundry' more time- and energy-efficient, the new Bosch premium washing machines in Series 8 not only belong to the highest energy efficiency class A, but even undercut its requirement by an additional 20%. This is made possible, in part, by highly efficient water management thanks to the latest i-DOS automatic dosing system which automatically ensures perfect dosing for each wash cycle, protecting both fabrics and skin. Meanwhile the new Series 8 heat pump dryer in EEC A+++ is another 10% more efficient than the best EEC A+++2.

In the evening, the new Radiator Thermostats II is on hand to heat each room with energy efficiency and exactly as needed.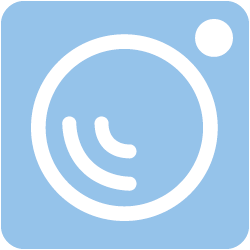 Hall 1.1 / Stand 101


Photos : Harald Friedrich, MD, Robert Bosch Haushaltsgeräte GmbH