Simfer: A Global Manufacturer


Simfer is a global manufacturer working with over 1,200 customers and exports to more than 150 countries. A new range of products, to be previewed at IFA 2022, look to make your time in the kitchen easier than ever.
With three large factories totalling 215,000 m2 in area, Simfer is a reliable partner for many internationally renowned brands.
Combining its flexible production capabilities and absolute commitment to high quality, the company has become a creative and irreplaceable associate for a number of national and international business models.
At Simfer, all R&D staff serve one purpose only: making people's lives better by keeping an eye out for changing consumer needs. This is the driving force behind Simfer's ranking among the companies in Turkey with most patents assigned in 2021.
Simfer currently stands as the second exporter among oven manufacturers in Turkey and is thus one of the biggest exporters in the household appliances industry.

Customised solutions for forward-thinking customers
Drawing on its flexible production capabilities to ensure total customer satisfaction, Simfer provides customised solutions catering to the needs and demands of customers and does not limit itself to long-standing designs such as rustic, retro or country.
Simfer's elegant product range includes ovens ranging from 45cm to 90cm and hobs spanning from 30cm to 90cm, appealing to various markets and users of differing tastes from all across the world. Simfer continues to expand its product range with the addition of connected and steam-assisted ovens as part of its strategy to adapt to emerging technology trends.
Above all, Simfer has long maintained its strong position and distinguished status on the international arena with its firm focus on the concept of family and its cooking-oriented motto "the warm heart of your home".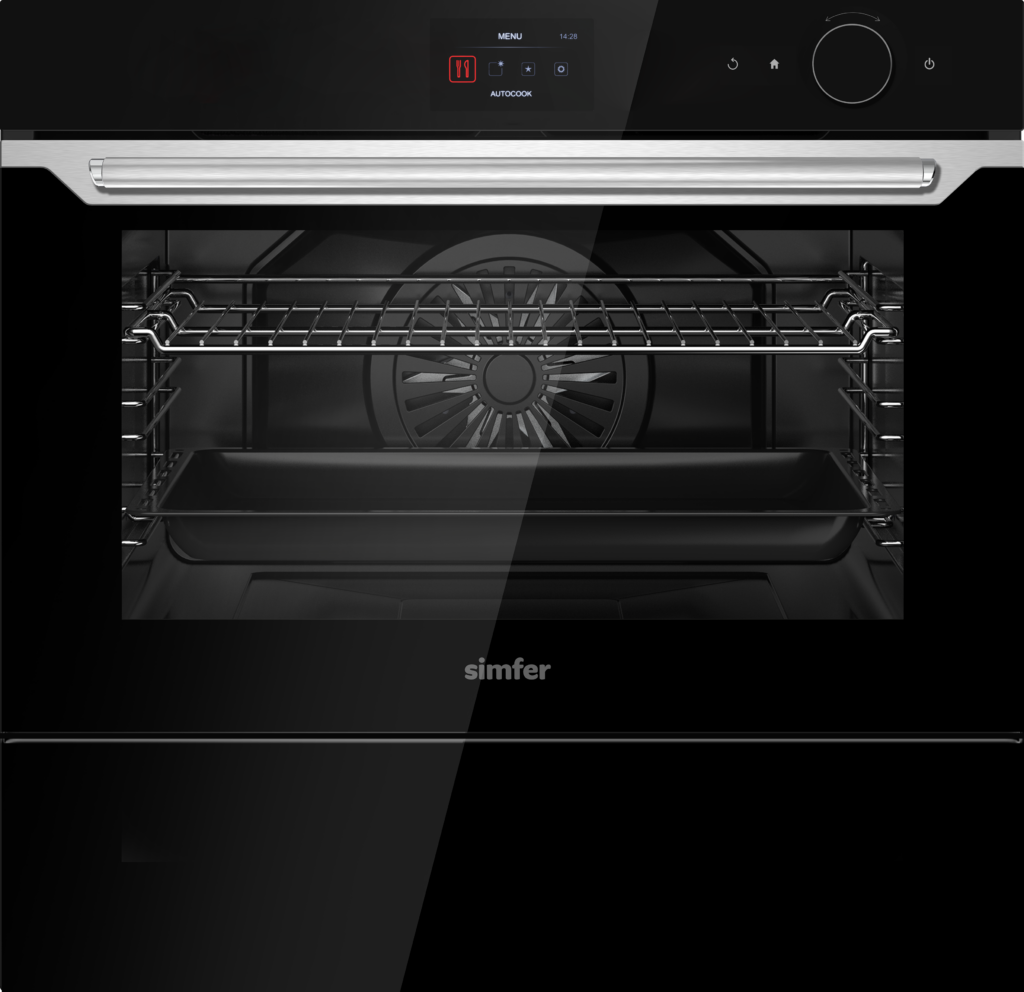 Your time in the kitchen is easier than ever
Knowing that consumers' expectations from the products in the kitchen are not only to meet their basic needs, but also to provide an experiential journey, Simfer continues its investments this year to transform the spending time cooking in the kitchen into a more efficient and quality experience.
Design, aesthetics, practicality, technology, and innovation, therefore innovative and user-friendly products are always the focus. With the pyro cleaning feature, oven cleaning is easier than ever, while the steam-assisted ovens that support the cooking trend in parallel with a healthy life allow you to make delicious presentations by ensuring that the meals are not only cooked healthily, but also crispy on the outside and juicy inside.
With the warmer drawer added compact ovens, you can either keep your plates and glasses at a ready temperature for presentation, or turn your meal into a feast by preserving the temperature and taste of the food.
With the Rota Hob, a patented product of Simfer, the idle sections in corner kitchens can be used most effectively, and elegant and efficient space will be created in the kitchens with the Rota Hood to be exhibited at the IFA fair this year.
Keeping elegance and elegance at the forefront, Simfer will take the look in the kitchen one step further with the Pearl Hood model it will exhibit.
Simfer offers range ovens, which are especially useful for crowded families, in 90cm and 100cm sizes. It offers the comfort of cooking many dishes at the same time with seven burners and four oven compartments.
Large-capacity semi-prof ovens allow large-volume meals to be cooked in the most appropriate way. It also adds a modern touch to traditional cooking with its digital timer.
By closely following the technology and trends, in addition to the design with induction cookers, providing energy efficiency by keeping the unused areas inactive is a priority.

This year, Simfer will display its brand-new product range again as in previous years at IFA.
Hall 5.1 / Stand 102