Microplastic technology specialists Matter debut at IFA with intelligent filter for washing machines
Matter is showcasing its unique micro-plastic filter for washing machines at IFA 2022 in Hall 20, Booth 334.
It is estimated that around 700,000 microfibres are released into the ocean after every machine wash. With 64% of new clothing featuring plastic derivatives, fibres are now the biggest source of microplastics entering the world's oceans every year.

Matter provides an innovative solution to reduce the impact of microplastics, for both the environment and people around the world. The company is debuting at IFA with a retrofit microfibre filter named Gulp, along with a tailored service to integrate this technology into domestic and commercial washing machines. The patented technology filters out microfibres during a wash, acting as a sustainable solution for removing microfibres without need for replacement cartridges.

Gulp was created by Matter Founder Adam Root, along with a team featuring industry specialists and ex-Dyson engineers. The technology can be placed above or at the side of a washing machine, with easy installation. The solution is sustainable in the long-term, lasting up to 20 washes.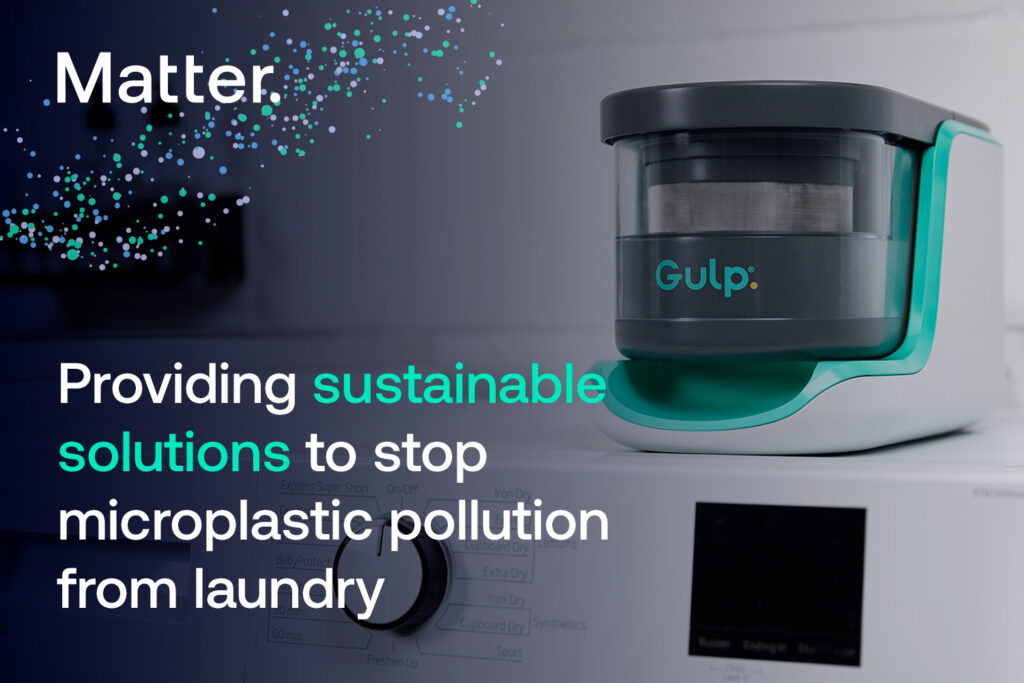 "We are delighted to be at IFA and showcasing our microplastic filtration technology, which has many applications for home appliances – home laundry is just the start!", said CEO and founder Adam Root.

"We are already working with a number of washing machine manufacturers on integrating our technology but hope we can create further partnerships with manufacturers and retailers whilst at the show. We're also offering visitors to our stand the opportunity to see our Gulp technology and sign up to our VIP list for exclusive updates and special offers".

Mr Root is a pioneer of capturing microplastics, and is leading a discussion on the important matter. Be sure not to miss out on his talk today at the IFA NEXT Innovation Engine!
Key selling points
Can be placed above or at the side of a washing machine
No disposable cartridges or filters
Easy to intstall
Compatible with powder and liquid detergent
Hall 20 / Stand 334
IFA NEXT Innovation Engine (Hall 20):
Microplastics: small size, big consequences
Mon, Sep 5, 2022, 11:45 – 12:00