Connected TV advertising will close gap on mobile, survey finds
A new report from AppsFlyer, Connected TV Trends 2022-23, Advertiser and Viewer Perceptions, has outlined the increasing popularity of connected TV advertising as a dynamic business strategy.
The growth and increasing prevalence of connected TV devices and platforms has led to a rising interest in connected TV advertising, with a new survey report from AppsFlyer, Connected TV Trends 2022-23, Advertiser and Viewer Perceptions, noting that 64% of businesses are developing direct response campaigns on connected TV.
The report also states the benefits of advertising on connected TV, with the platform offering brands the opportunity to expand reach, analyse cross-platform and cross-device campaigns, as well as improved targeted advertising for target consumers.
The survey asked 500 consumers who watch connected TV, and were between the ages of 26 and 50, as well as 200 Director – C-suite employees from MarTech and Marketing departments. Business respondents all work at Gaming, Retail or FinTech companies.
Key findings regarding advertising on connected TV
The survey report found that 98% of businesses believe that connected TV advertising will become "bigger" than mobile advertising. 
"The vast majority of brands think that CTV advertising will overtake mobile advertising, and a quarter of respondents say that this will happen in the next two to three years," AppsFlyer says.
Of the businesses that are pro-advertising on connected TV, 50% said it would drive higher lifetime value, while 73% said advertising on this platform would lead to engaging with new audiences, with increased engagement levels.
Another key finding from the report is that 50% of North American viewers downloaded mobile apps after watching an advert on a connected TV. On a global scale, 40% of respondents said they downloaded mobile apps after watching advertisements on connected TV, while 53% said they use or are likely to use QR codes for this process.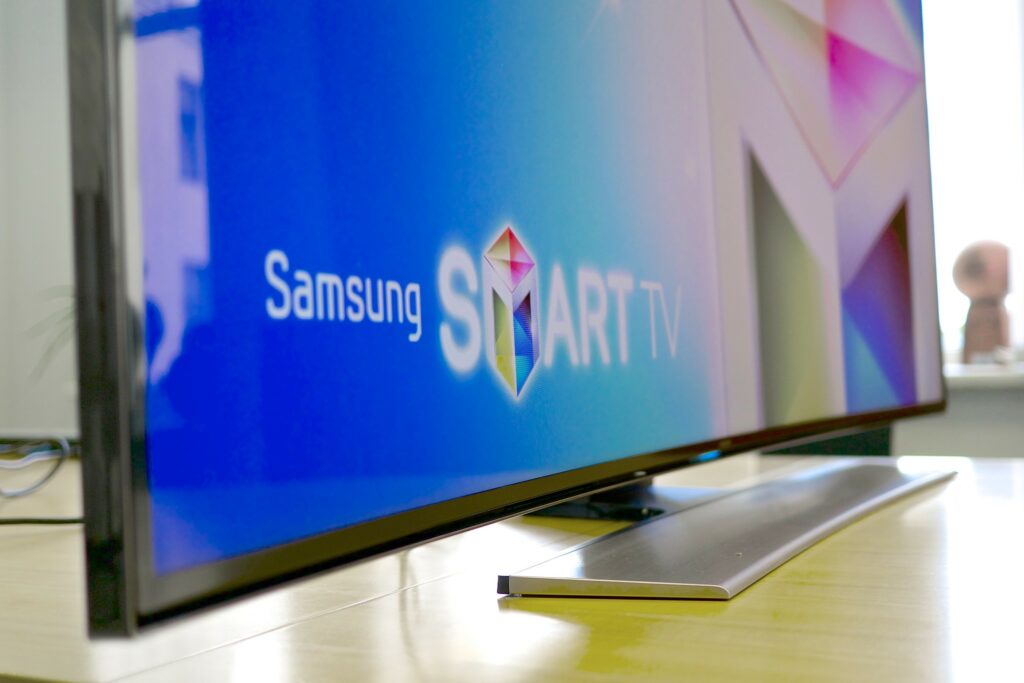 Consumers open to connected TV advertising
One key finding from the survey is that 86% of consumers said they were willing to see ads on connected TV, especially if it is relevant to them.
"There's a widespread misconception that mid-stream ads could drive viewers away, but in reality, consumers may not mind ads as much as brands think," says AppsFlyer.
Over 40% of viewers explained that they would stop watching connected TV if there were too many commercials. The average consumer said they would tolerate 1.7 ads for 30 minutes of content. Interestingly, the number of ads increases by 220% if the commercials are relevant to the viewer.
Are smart TVs a priority for brands and businesses?
AppsFlyer found that brands regard smart TVs as a "top priority" regarding marketing strategy. That said, there is apparently a disregard for platforms such as gaming consoles. The top content categories that brands are targeting are reportedly not parallel with the content that consumers are watching. 64% of brands are targeting sports and fitness channels, despite 42% of consumers engaging with this content. 26% of businesses said they were targeting documentary content, while 62% of consumers engage with this content category.
"CTV is a huge opportunity, allowing marketers to engage with a whole new segment of potential users," said Gil Meroz, VP of Innovation and General Manager, AppsFlyer.
"For brands, now is the perfect time to start advertising on CTV before it becomes a heavily crowded and saturated space. The earlier you get into a new channel, the more you get out of it."
Business acquisitions to improve connected TV advertising
A recent example of how connected TV advertising is shifting the industry at large, is today's news of My Code, a digital media company in the US, acquiring Veranda Entertainment, a tech company that distributes Spanish-language film and TV content.
The acquisition is one of many made by My Code, which is growing its media properties, providing advertisers with access to the Hispanic connected TV market.