Canon improves on its entry-level mirrorless camera lineup with new EOS R50 and R8
The EOS R50 and R8 cameras build on the advantages of Canon's modestly priced mirrorless range by including new tech and the possibility to use RF lenses.
The Japanese digital imaging leader has launched two new additions to its growing budget-friendly EOSR mirrorless camera range, the EOS R50 and the EOS R8, that leverage the advantages of their predecessors and bring new advantages like the capacity to use RF-mount lenses. These compact and lightweight cameras, because of their price and ease of use, are pegged as ideal for advanced and less advanced amateur photo and video aficionados.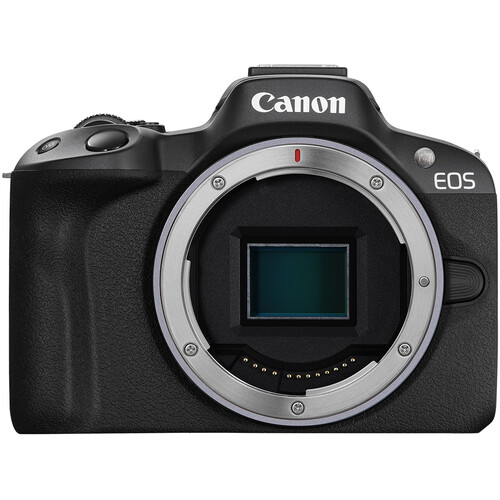 R50: Compact and powerful at a reasonable price
Like its forebearers, the new EOS R50 packs a lot of performance into not a lot of space, but the new model is actually smaller and lighter than any of the other cameras in the range.
With an estimated US retail price tag of $679.99, it offers users a movie-shooting experience thanks to its APS-C sensor, with 4K video, uncropped 4K capture at all frame rates, and outstanding Dual Pixel CMOS AF technology, all for a reasonable price.
New tech advances in the EOS R50 include whole area tracking, subject detection, and movie-prerecording, which are set to make difficult photo and movie opportunities easier to capture. In addition, the EOS R50 is equipped with an eye-level electronic viewfinder to help achieve shot steadiness.
Another advantage of the R50 is that it gives less-experienced photographers and budding content creators the option to try interchangeable lenses, opening up nex possibilities for travel, action and wildlife photography.
"The first time I picked up the EOS R50, I noticed how light it was. When I saw the footage, I wondered how the quality can be so good when it's this lightweight in my hand. My mind was blown!" Bianca Matisse Taylor, content creator and blogger.
Later in the year, Canon plans to offer the EOS R50 as part of its Content Creator Kit, packaged with a microphone, lens and grip.
R8: For those with more experience and deeper pockets
The other new model in the range, the EOS R8, which Canon says is its lightest full-frame camera to date, is also compact and full of powerful tech features. Packed with a 24.2-megapixel CMOS image sensor and DIGIC X image processor, the EOS R8 shoots up to 6-fps with 1st-curtain electronic shutter, and up to 40-fps with full electronic.
Optimised for full-frame RF lenses, the R8 allows for an enhanced wide-angle field of view. It is ideal for users with a bit more experience who are willing to pay for its additional features, and who have already explored the use of interchangeable lenses.
"My work is a lot about movement and not missing a beat with the fast shutter on the EOS R8 is so important to me as an artist." Jasper Soloff – Photographer and Director
Two new lenses to boot
Canon is also set to release two new lenses. The RF-S lens line, optimised for the smaller APS-C sensor size, expands with the Canon RF-S55-210mm F5-7.1 IS STM lens. This is a telephoto zoom, giving coverage equivalent to an 88–336mm lens on a full-frame camera.
The RF24-50mm F4.5-6.3 IS STM is a new, compact standard zoom lens for full-frame EOS R-series cameras. Ranging from true wide-angle to traditional "standard lens" coverage at 50mm, the lens is a travel friendly design with an extremely compact exterior. The RF24-50mm F4.5-6.3 IS STM lens is just over 2 inches long when fully retracted, and under 3.5 inches when extended.
Both cameras and the lenses are available for pre-order.
For more Imaging news, click here.