Bose and Volvo partner for "new collaboration in sound"
Audio product specialist Bose has announced a partnership with Volvo Cars, which will see the former bring its audio technology to the latter's vehicles.
The Volvo EX90, a new all-electric vehicle from the car company, will feature a "Bose premium sound system." The vehicle is expected to be available from early 2024, and it has been reported that Bose's audio technology will also feature in more models down the line.
With this partnership, Bose adds Volvo Cars to its portfolio of OEM partners.
"Teaming up with Volvo Cars is a major milestone for us," said Peter Kosak, Bose senior vice president and head of automotive.
"We share many common characteristics — from our long-standing commitment to delivering incredible consumer experiences to our intense focus on getting every detail just right. Bose is incredibly excited to bring our shared passions to the next generation of Volvo customers."
"The new Volvo EX90 represents a new era for Volvo Cars in which we set a decisive course for a fully electric and premium future," said Volvo Cars Chief Operating Officer and Deputy CEO Javier Varela.
"Bose is a key part of this evolution, and we are thrilled to work with their audio experts to deliver an even more enjoyable experience to our customers."
Bose and Volvo Cars partner with new sound system
Volvo's new EX90 vehicle will apparently feature a 14-speaker Bose sound system, which is tailor-made for the in-cabin audio experience.
Overall, there are three key features of Volvo Cars' new Bose sound system, which will feature in the EX90 and future models. The first, SurroundStage technology, allows audio performance to be evenly balanced, in essence putting the listener "in the centre of the music."
The second feature worth noting is BassSync technology. This apparently guarantees a more accurate low-frequency, intended to sound as it did in the original recording.
The third feature, AudioPilot 3 noise compensation technology, keeps track of the background noise in and out of the vehicle.
Engineers at Bose and Volvo worked together to ensure the EX90 had a distinct customised sound system, which itself was developed via Bose's software-enabled tuning approach known as Perceptual Sound Rendering (PSR). This approach reportedly gives system engineers more flexibility when tuning audio performance.
In fact, each seating position in the EX90 is individually tuned." Rather than requiring a speaker-by-speaker tuning process, PSR enables engineers to holistically orchestrate the overall system to achieve the desired performance goal," Bose notes in a press release.
"With PSR, music playback is even more accurate, more vibrant, more true-to-life and the way the artist intended."
Furthemore, the Bose sound system features the Centerpoint 360 digital signal processing. This feature apparently allows for an immersive surround-sound experience for the vehicle's driver and passengers.
"Bose sound systems are designed for consumers who love music and appreciate craftsmanship and meticulous design. It's an ideal combination and fit for Volvo Cars customers as well — for both long-time loyalists along with those new to the brand," says Bose.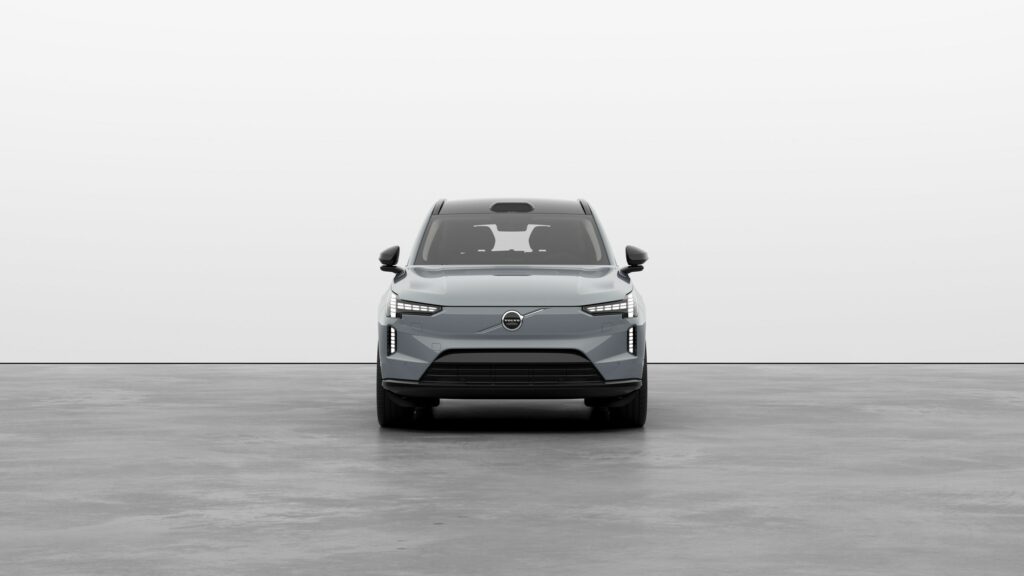 Bose builds momentum
Bose and Volvo's joint end-of-year announcement follows the former's announcement of the Smart Soundbar 600. The device features Dolby Atmos and Bose TrueSpace technology, along with Wi-Fi, Bluetooth and Chromecast capabilities, making it ideal for enjoying streamed content.
"When sound truly captivates you, it can transport you from simply watching TV and movies to being fully present with what's on screen. For those who want to feel enveloped by their audio, but don't have a lot of space for equipment, the Smart Soundbar 600 is the ideal solution," said Raza Haider, chief product officer for Bose, regarding the announcement of the product.