Beurer announces a swathe of new products in time for IFA 2022
In a comprehensive online press conference, German premium wellness brand Beurer has announced a number of new products across a broad section of sub-categories.
On 13 July, Managing Director Sebastian Kebbe and Marketing Director Kerstin Glanzer led the conference, with Kebbe announcing that the company had had a very successful business year through March 2022.
Kebbe said he was happy to have been able to visit clients in Dubai, the USA, India, Italy, Hungary, Poland, Switzerland and France, with his colleagues visiting even more countries. In Germany, he said there have been many face-to-face meetings, which have been invaluable.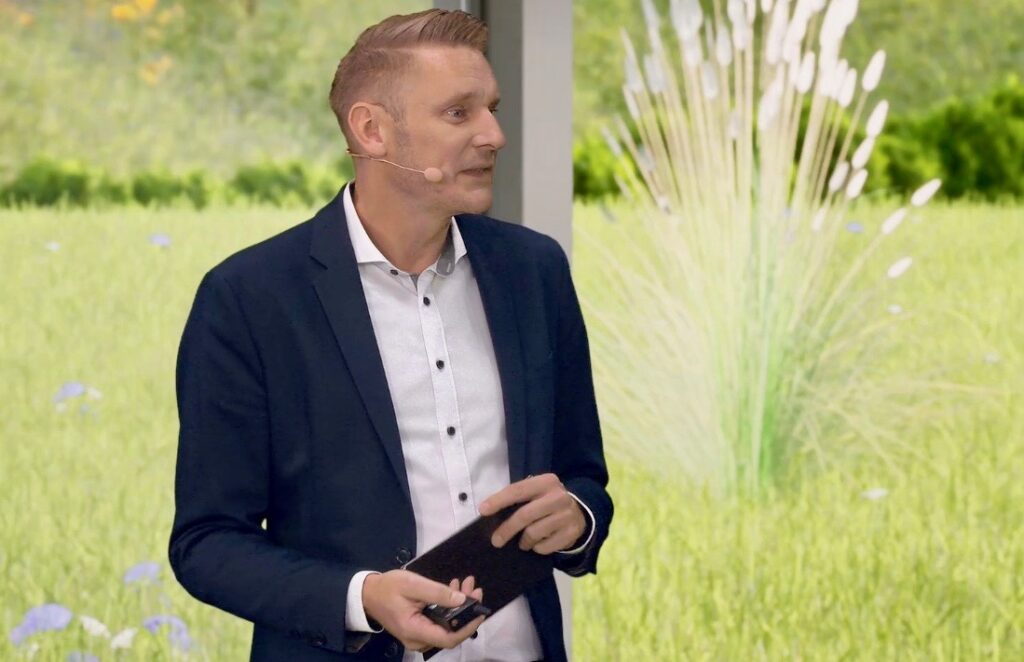 Kebbe says despite the challenging times from Covid and the current security situation in Europe, the company's strength as a family business has remained its ability to adapt quickly to change.
Ms Glanzer added: "The increase of brand awareness and also the strength of the brand in the different categories is a relevant goal for us, for our marketing strategy.
"Therefore, we did a lot in the past 12 months. On the one hand, we expanded our proven marketing activities such as online performance and brand campaigns, and also our very successful radio campaigns.
"We expanded from flexible heating to insect bite healers and manicure products. But what is always important for us is to focus on further channels and further communication channels."
The Beurer marketing boss explained that new channels such as Tiktok have been opened, and, for the first time in the company's history, TV campaigns will be launched from the end of this year.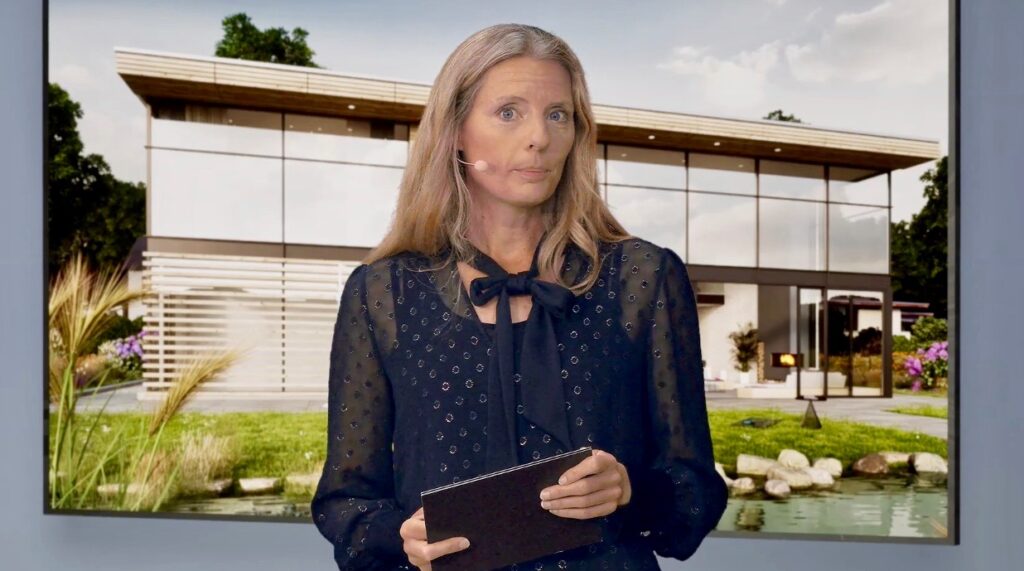 Around 20 new products were announced by Beurer during the 90-minute presentation. They include:
The FC 52 Laguna Silicone facial brush,
FM 70 Shiatsu foot and back massager,
LA 35 Aroma diffuser,
MP 52 Manicure set,
IH 57 Nebuliser for adults and IH 24 for children,
IH 28 Pro Nebuliser,
BR 10, BR 60 and BR 90 Insect bite healers,
TL 85 and TL 95 Daylight therapy lamps,
FB 60 and 65 Wellness foot spas,
EM 50 Menstrual Relax TENS & heat pad,
LR 400 and LR 401 App-controlled air purifier,
BF 880 and BF 980 WiFi Diagnostic bathroom scales,
And the GL 60 mg/dL & mmol / L Blood glucose monitor.
All I need is the air that I breathe…
Having healthy air in one's own home is particularly important, as people on average spend up to 90% of their lifetime indoors. The concentration of pollutants and allergens in our living spaces is often two to five times higher than outside. It is not just allergy sufferers who have to contend with this. Anyone who spends a lot of time at home or in the office often also suffers from a lack of light. In addition to improving air quality, the right light and air products can also be used to counteract acute lack of light.
Insufficient ventilation or dust formation indoors often creates unhealthy air at home, which not only afflicts allergy sufferers. Pollen can accumulate in living spaces, especially in spring and summer. In winter, dry air from radiators can also contribute to bad air.
Beurer's new LR 401 Air Purifier with a fabric cover ensures the air in one's home, office or classroom is clean and pure. Thanks to the three-layered filter system (pre-filter + HEPA H13 filter + activated carbon), it has what the manufacturer claims is a filter performance of 99.95%, removing domestic dust, animal hair, odours, pollen, harmful gases as well as various bacteria and viruses from the air.
There is a smart sensor that can detect fine dust with a particle size of 2.5 μm. The device also features an ultraviolet light which can be switched on for additional cleaning. The connection to the "beurer FreshHome" app ensures convenient operation.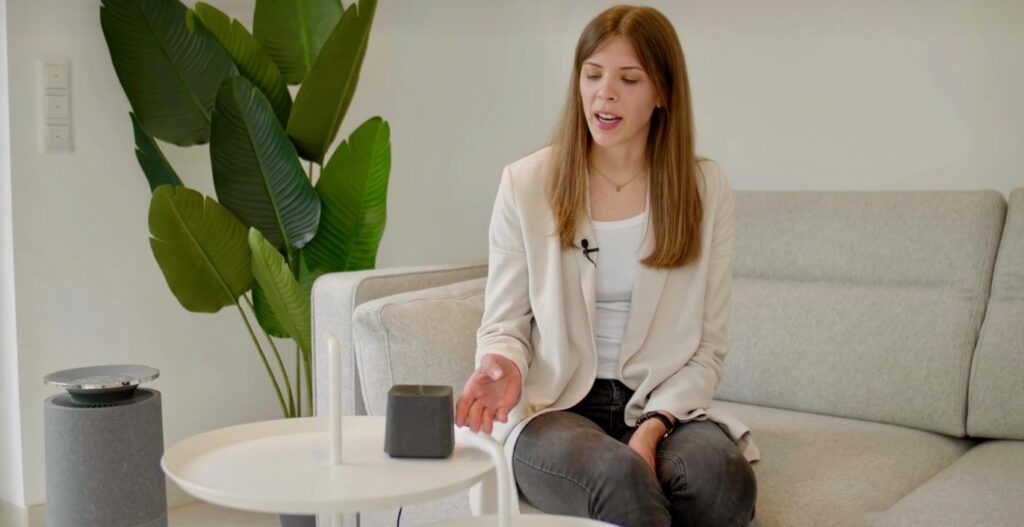 Meanwhile, the new LA 35 Aroma Diffuser provides users with aromatherapy to enhance the clean, filtered air. Water-soluble aroma oils are atomised at a micro level by ultrasonic technology. Together with the two-stage LED light, the diffuser creates a soothing atmosphere in the home.
Many people suffer from a lack of light, not surprisingly due to the high number of hours that many people spend indoors. During the darker months of the year, the body produces more melatonin due to the lack of light. This can manifest itself in low mood and concentration problems. These symptoms can be combated with a daily dose of daylight. The two new TL 95 and TL 85 Daylight Therapy Lamps can promote a greater sense of well-being through daily use during the "darker" months and give users more energy for the day.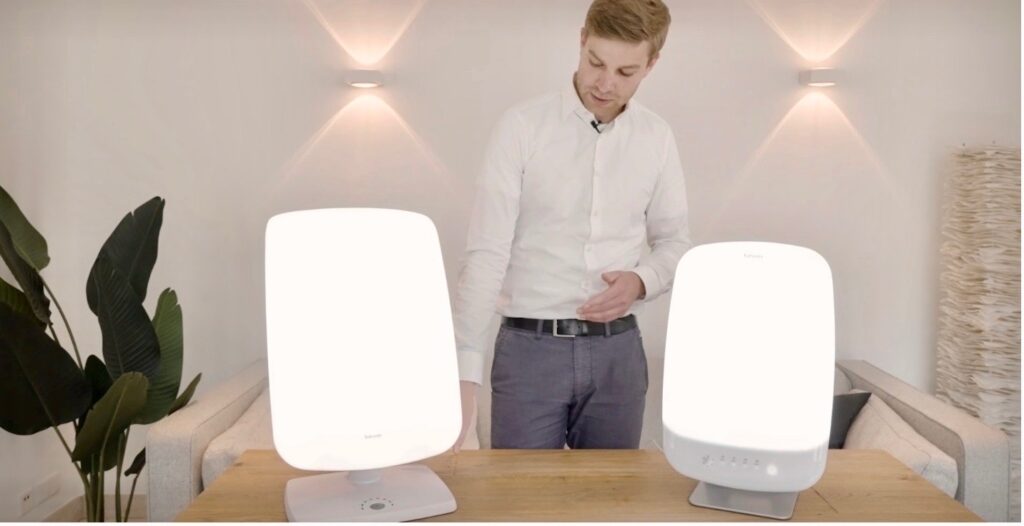 The TL 95's "SunLike" LED provides near-natural daylight, the lamp features a dimmer with six brightness levels, and the light intensity is 13,000 lux at a distance of approx. 20 centimetres. The innovative light technology of the TL 85 ensures an even light distribution at a light intensity of 12,000 lux (at approx. 20 centimetres distance).
Both devices are flicker-free and UV-free and can be conveniently operated via touch buttons. Each device has four levels of between 30 to 120 minutes to ensure everyone can select the optimum treatment for them.
Helping consumers get a "beach body"
With summer upon us, many people start to wish they had a beach body, while others simply want to maintain their weight. The new BF 880 WIFI and BF 980 WIFI diagnostic bathroom scales with connection to the "beurer HealthManager Pro" app provide users with a very broad overview of their body values.

The new WIFI/Bluetooth BF 980 and BF 880 Diagnostic Bathroom Scales from Beurer provide optimal support for anyone who wants to monitor their weight and body values.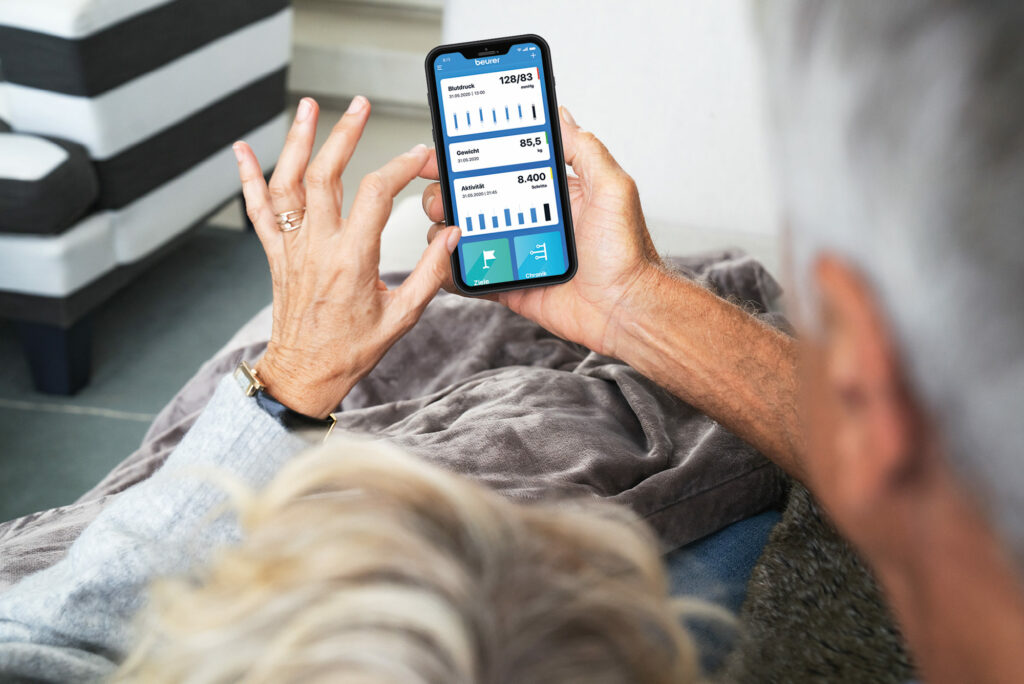 The two scales can be set up quickly and easily using the integrated Bluetooth connection, while the Wi-Fi connection ensures seamless automatic data transfer that starts during the weighing process. The scales display body weight, body fat, muscle percentage and BMI. The BF 980 Wi-Fi scale can also measure heart rate. The free "beurer HealthManager Pro" app displays additional values such as metabolic age, body water content, BMR/AMR calories and bone mineral content.

The BF 980 WIFI Diagnostic Bathroom Scale has an extra-large 35 x 30 cm standing surface made from safety glass which is coated in indium tin oxide for the impedance analysis. The integrated battery, which can be recharged using the supplied USB-C cable, eliminates the need for battery replacement.
Both scales can also be operated without an app thanks to the clearly arranged buttons. Each scale has a weight capacity of 180 kg, and both models feature an overload indicator, five activity levels and eight user memories with automatic user recognition.
Chemical-free insect bite relief
With the hot, sticky summer days come a number small creatures that bite or sting. Beurer's insect bite healers provide what the company describes as "gentle, medication-free relief".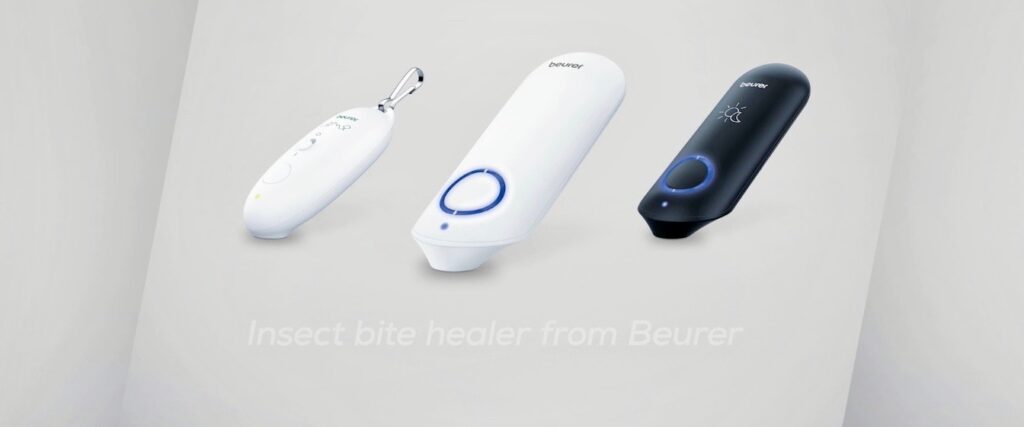 The device is used directly on the affected area of the skin. It generates heat that causes the protein around the sting or bite to coagulate. This helps decrease swelling and makes itching go away. As the insect bite healers do not have any chemical additives, they are also suitable for use by pregnant women and on children.
The BR 10 Insect Bite Healer is the perfect companion for outdoor activities. It is extra small and can be easily attached to a backpack or belt loop with the snap hook – so it is always close to hand. The 3-second programme and the fast-heating ceramic hot plate provide immediate relief, even on sensitive skin.
The two BR 90 and BR 60 Insect Bite Healers come with two programmes. The sting or bite can be treated within three or six seconds. If the device is being used for the first time or you have sensitive skin, the three-second programme should be used. The six-second treatment is for regular use. Both products are equipped with fast-heating ceramic hot plates. The black BR 90 also has an optional light and thus is suited for use in the dark.
…
Read also: IFA 2022: OVER 80% OF BERLIN EXHIBITION GROUNDS ALREADY BOOKED