BEEZER uses latest air cooling technology to chill drinks 10-times faster than standard freezers
The BEEZER is a futuristic and innovative product which is looking to claim a place in people's kitchens and living rooms.
The latest invention appears well-deserving of a place in your kitchen. With a name cleverly combining the words "beverage" and "freezer", the super-fast cooler makes spontaneous plans possible with perfectly chilled drinks at the touch of a button.
The BEEZER uses innovative Rapid Air cooling technology, bringing bottles or cans to the optimum drinking temperature in a matter of minutes. The invention is the product of young, Munich-based entrepreneurs Moritz Schüller and Max Huber. The former thought up the concept during his student days, and teamed up with schoolfriend-come-co-founder Huber at the end of 2019.
The cooler stands out thanks to its patent-pending air circulation system that can reach temperatures of below -30 °C. The BEEZER takes around 10 minutes to pre-cool, before users can place beverages in the device to have them cooled at fast speed.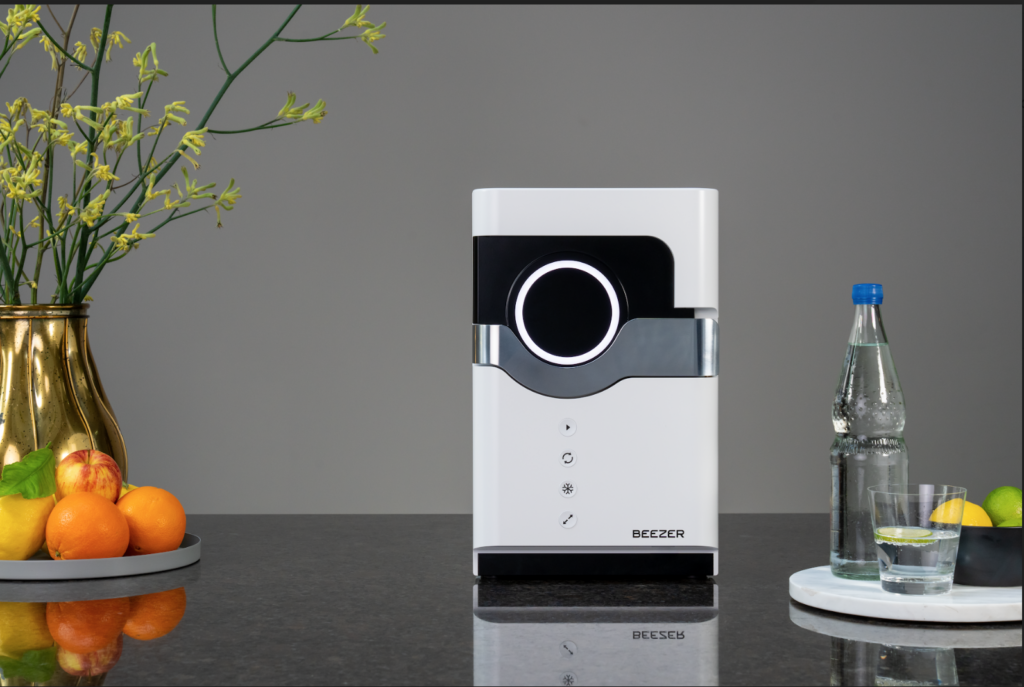 The effectiveness of the product is enhanced by the cooler's elegant and sleek design, helping it blend in with any type of home.
By 2023, the company claims that the BEEZER will be the fastest air-based bottle cooler in the world. For now, it is definitely an innovative product which will be welcomed into the kitchen.
Key selling points:
• Cools beverages at least 10 times faster than your freezer
• Enjoy spontaneously and create moments to remember
• Designed in Germany, made in Europe
Meet Beezer @ IFA NEXT: Hall 20 / 337