Aviron receives €17 million investment to expand smart rowing product
Aviron, the Toronto-based startup that specialises in rowing equipment, has recently received a major investment in Series A financing. The new investment of around €17m (CAN$23.6m) in Series A financing, is intended to boost the company's growth and expand its rowing product.
Aviron's flagship product is described by the company as a "gaming-led, smart rowing machine", with a gaming engine designed by former developers at Unity.
The machine itself is designed for short effective workouts, performed at home and on the user's own schedule. There are hundreds of content options, like animated video games for younger users and family participation.
The machine has up to 45kg of resistance with each stroke, so users can enjoy strength training while still performing cardio.
A gamified approach to the user experience means rowers can compete with the broader Aviron community in their pursuit of fitness. 
Aviron's overall funding now over €21 million 
The new investment will reportedly be used to expand Aviron's product and content development efforts, especially in the United States. Investment will also go towards expanding stock for growing customer demand.
The all-equity, all-primary round of Series A investment concluded in late December, and was led by New York-based firm Stripes. There was also involvement from Global Founders Capital of Berlin, Formic Ventures of San Francisco and Genius Ventures of Los Angeles. Mark Mastrov, founder of 24-Hour Fitness also chipped-in. After this round of investment, Aviron's total funding is reported to be around €21m. 
Aviron was first established as a rowing machine fitted in corporate gyms by its founder and CEO Andy Hoang. As the Covid-19 pandemic began to spread in 2020, Aviron started to pivot to the consumer market.
"We were already working on a consumer-focused rowing machine but when Covid hit, we accelerated our timeline to meet families in lockdown," Hoang said in an interview with BetaKit. "B2B sales unsurprisingly fell to an all time low in the later quarters of 2020 due to Covid".
Since then, the company has gone from strength to strength. It was accelerated by start-up launcher Y Combinator in 2021, and also received around €4m (CA$5.7m) in seed funding the same year. This investment helped to expand research, development, software and logistics and distribution efforts.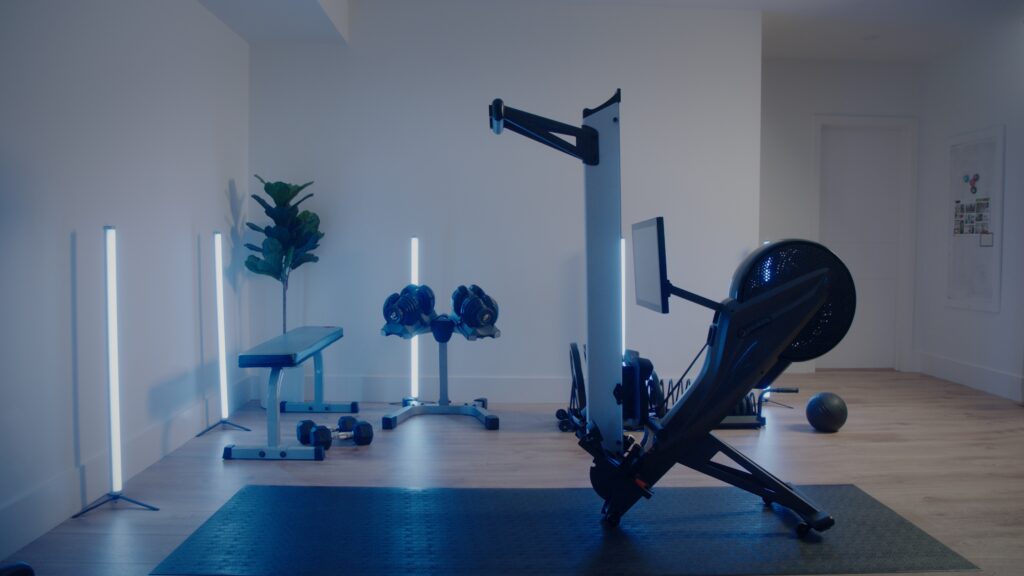 Next strokes…
Aviron will use this new investment to expand its rowing product and company operations. There are plans to double the 36-person team through 2022, acquiring talent in engineering and software development. The aim is to increase production development, as well as expand the rowing machine's content library.
There is an aforementioned aim to expand in America, with the intention to break the retail market, investing in inventory to subvert issues regarding the supply chain. "In all of 2021, we were only in stock for 2 weeks", Hoang told BetaKit. "Thus, we are purchasing lots of inventory and expanding our retail footprint to ensure we have devices in stock, and are managing our production process to meet demand accordingly".
In terms of a business model, Aviron sells its rowing machine hardware with two options. There are then a variety of workout options to choose from, such as group workout, scenic exercises or gamified activities. "Our unique integration of video game elements and the camaraderie of competition makes the workout experience far more enjoyable", Hoang was quoted as saying. 
With the home gym market seeming more lucrative, this new round of investment puts Aviron in a strong position with regards to at-home rowing workouts.