Apple introduces updates and features to mobile device management service
At the 2022 edition of Apple's Worldwide Developers Conference, the company revealed a range of updates and features related to mobile device management.
Apple has announced a range of updates to device management of its devices. There are new features and changes to Apple's overall device management and declarative management (which relates to device management on iOS 15).
Apple introduces updates to identity management
Apple has updated its identity management software for enterprise environments. Now, there is added support for identity providers such as Oauth 2 and Google Workspace. These providers, along with Azure AD, are compatible with Apple Business Manager in creating Apple IDs for employees that can be centrally managed.
After the arrival of macOS Ventura and iOS/iPadOS16 this autumn, there will be added support for single sign-on enrollment. This would make enrollment more streamlined and accessible for users, meaning they would only have to authenticate the enrollment once.
Platform Single Sign-on is another new feature from Apple that expands and eases access to enterprise apps and websites when a user logs in.
Updates to accessibility settings
There are a range of new updates to Apple's accessibility features. Apple will let mobile device management be configured so accessibility features like zoom, text size and voice over can be implemented automatically.
These updates are thought to be especially useful for industries such as education for special needs individuals, as well as in healthcare.
Major updates to Apple Configurator
Perhaps the most updated aspect of Apple's device mobile management service is Apple Configurator. The application was previously used to manually enrol iPhones and iPads in management rather than using automated or enrolment tools.
In 2021, Apple introduced a Configurator for iPhone, which allowed users to wirelessly enroll Mac devices into management. This was used to enroll Macs that were bought from outside of Apple's enterprise/education channel into Apple Business Manager.
Users can point their iPhone camera at a Mac screen, which wirelessly starts the enrollment with ease.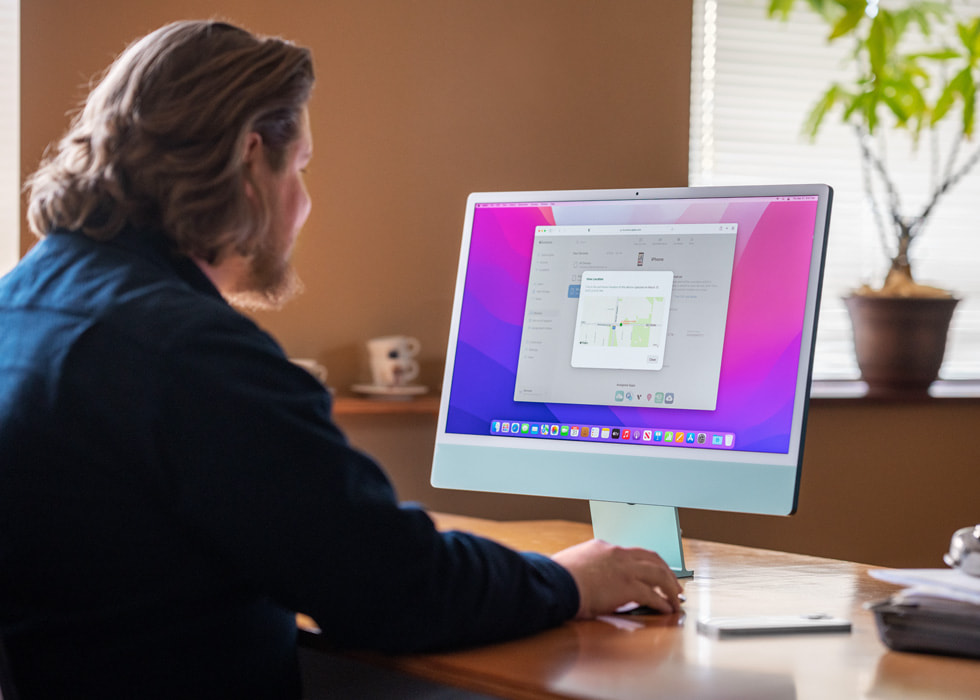 Apple has now expanded the Apple Configurator for iPad and iPhones, meaning that devices no longer need to be paired with a Mac. This reportedly can greatly reduce the time needed to enroll an Apple device.
Apple makes changes to its Declarative Management process
Last year, Apple introduced Declarative Management. This meant that a great deal of of data related to Apple's mobile device management service was migrated to individual devices. Thus, devices are able to monitor their own state, doing away with the need for Apple's mobile device management service to enquire about device state. Now, devices can make commands based on their current state, reporting back to the mobile device management service.
Apple has expanded the capabilities for Declarative Management. Originally, the software was only available on iOS/iPadOS 15 devices that leveraged user enrollment. Now, all Apple devices with macOS Ventura or iOS/iPadOS/tvOS 16 will be supported with Declarative Management.
Device enrolment will now be possible with all Apple devices with macOS Ventura or iOS/iPadOS/tvOS 16. According to reports, Declarative Management is the future of Apple device management, and new management features will be implemented exclusively via this declarative model. That said, traditional mobile device management is said to be available for the foreseeable future, but is predicted to have a limited lifespan. Thus, devices that are not able to run macOS Ventura or iOS/iPadOS 16 are expected to be phased out.
Apple has also updated the functionality for Declarative Management, with support for password configuration and management of enterprise accounts.
The new updates to mobile device management and declarative management make this one of the most important Apple announcements for enterprise yet.